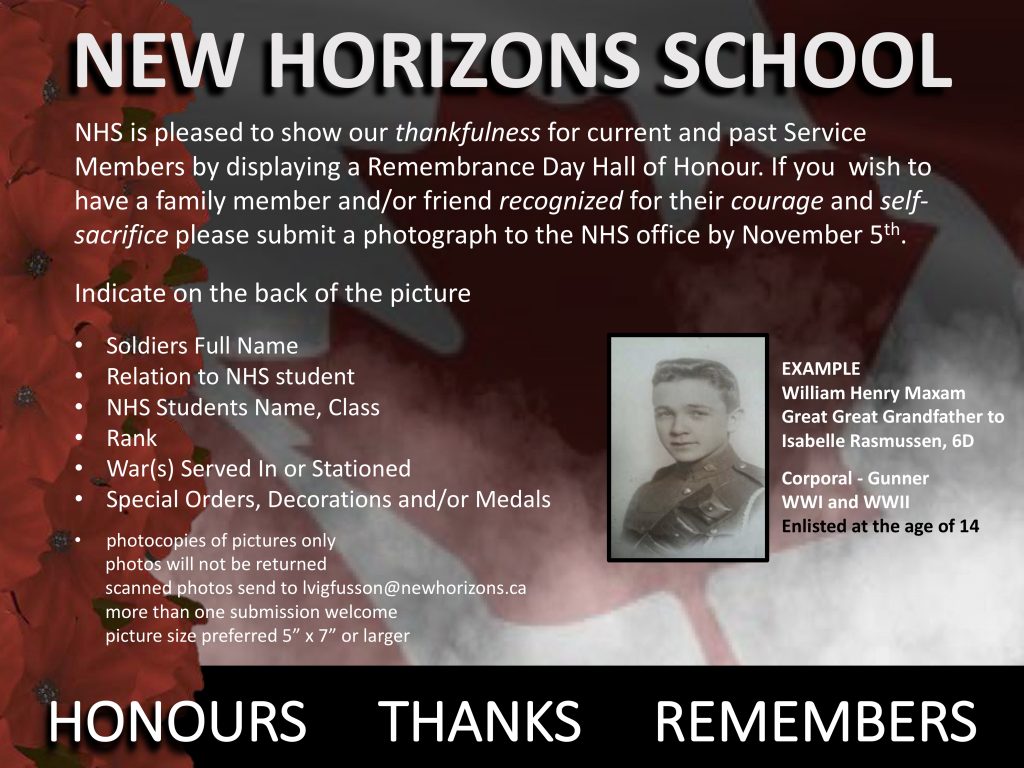 On Friday, November 9 at at 10:50 a.m., NHS will be holding its Remembrance Day Ceremony.
If you have a relative or friend who you would like to be acknowledged in our Wall of Honour, please follow the instructions on the poster to the left.
Monday, November 5 (Day 3) 
Tuesday, November 6 (Day 4) 
Wednesday, November 7 (Day 5) 
Thursday, November 8 (Day 1) 
Friday, November 9 (Day 2) 

Remembrance Day Ceremony at 10:50 a.m.
Parents are welcome to attend.
FALL Break: November 12-15
Classes resume on Monday, November 19.