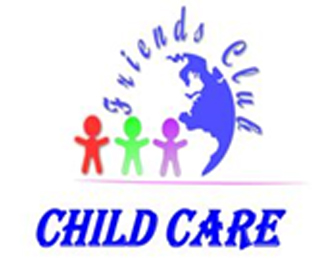 Friends Club Child Care
Friends Club Child Care offers out-of-school care in New Horizons School.
For more information about our programs and services, please contact us and we will be happy to answer all your inquiries.
Kasia Spanialska
Phone: 780-707-4481
e-mail: kspa2006@gmail.com
Our Program
We offer breakfast and afternoon snacks, gym sports when available, outdoor play, soccer club, baking/cooking club, fun projects, field trips, arts, crafts and games.
Our center provides a quality out-of-school care and Kindergarten program (for Kindergarten students on their off school days), that enhances the overall development of children through the creation of a positive self-concept, encouraging love of learning and developing the skills to play and interact cooperatively in a group setting. These objectives are fulfilled through a "learn through play" environment with an emphasis on the social, emotional, physical, creative and intellectual development of each child.
By providing a "learn through play" environment, each child can learn to develop at an individual pace while within an environment that is safe, friendly and stimulating; the children are provided with "free play" time. The child may choose his or her own area to play with toys, puzzles or games, the activity centers, participate in a craft or select a quiet area for reading or just being alone.
During circle time, in our Kindergarten program (for Kindergarten students on their off school days), the children sing, and have group discussions and stories that enable them to learn about themselves and the world. Children also learn to recognize, identify, and write numbers, letters, colors, shapes, etc. They also learn about the calendar, seasons and weather, and they sing songs, and read stories.
In addition, all special occasions and holidays such as Halloween, Christmas, Valentine's Day, Mother's Day, will be celebrated with parties or special activities. Outside play is also an important part of the curriculum. On PD days or non-school days we organize field trips: e.g. TELUS World of Science, Prairie Gardens Adventure Park, Kidz Quarterz, Jackie Parker Spray Park, Strathcona County Library, Fire Hall and much more.