The last week was a busy place at NHS!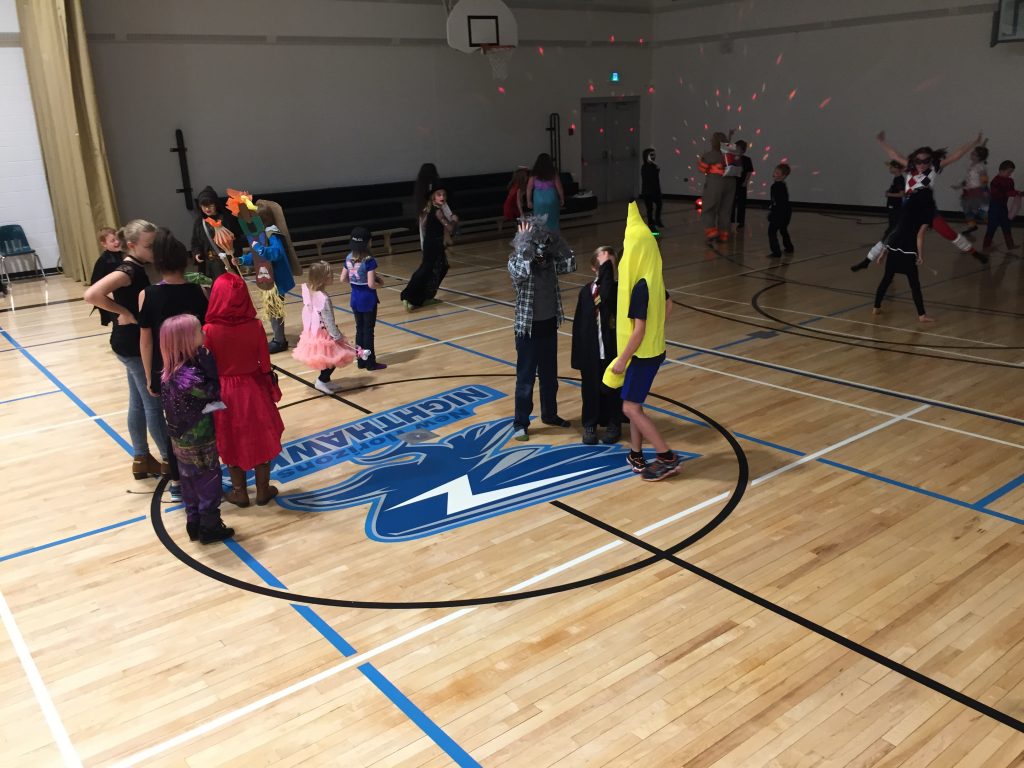 Halloween Fun
On October 27, NHS School Council sponsored a family Halloween Dance. It was great to see so many unique costumes!
The family dance was an enjoyable way to visit with other parents, and give the students a fun night of groovin' to the tunes!
Thank you to Kim Johnson and School Council for organizing this school community -building event.
Thank you also to FANHS and Mrs. Dinel's Junior High Leadership students for organizing operating a concession during the dance.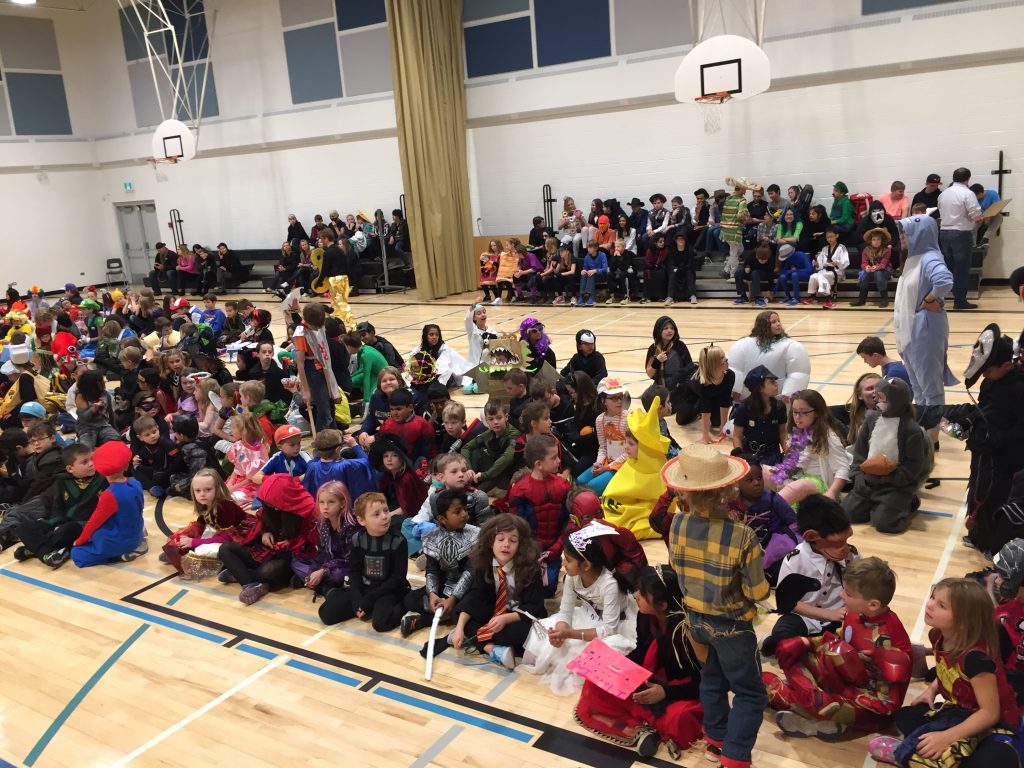 On Halloween day, students and staff got into costume and had an active day. We had our annual costume parade which allowed all the students to see everyone's costume. There were many unique home-made costumes allowed those students with that creative touch to shine.
The Jr. High Leadership class organized a costume contest and invited the younger grades into the gym for a few Halloween games.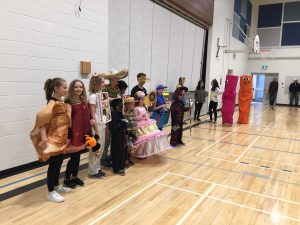 Enterprise and Innovation Fair
Mr. Wilde's Enterprise and Innovation students held their fall E&I Fair on November 2 & 3. There were an assortment of interesting "eatables" at the fair ranging from chocolate dipped bananas, to pasta dishes and unique beverages.